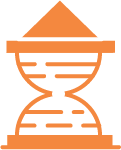 Scientific Culture
We draw attention of the general public to science-related topics and build interest in scientific and technological developments. We promote scientific literacy and scientific culture.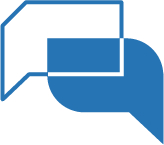 Creative Dialogue
We bring together the scientific community and society and build bridges between science and citizens through creative dialogue. We open the space for cooperation and mutual understanding.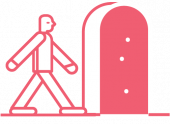 Open to all
We provide plenty of content and numerous activities aimed at promoting science, tailored to audiences of different ages, interests and educational background.

INTERNATIONAL PROJECTS
SINCE ITS FOUNDATION, CPN HAS PARTICIPATED IN 32 INTERNATIONAL PROJECTS, (H2020, ERASMUS+, CREATIVE EUROPE, FP7, COST, LLP, ROBERT BOSCH FOUNDATION, JRC).

PUBLIC CALL
THROUGH THE PUBLIC CALL WE FINANCIALLY SUPPORT INNOVATIVE PROJECTS AIMED AT PROMOTING SCIENCE. SO FAR, WE HAVE SUPPORTED SEVERAL HUNDRED POPULAR SCIENCE INITIATIVES ACROSS SERBIA.

SCIENCE CLUBS
IN COOPERATION WITH THE REGIONAL CENTRES FOR PROFESSIONAL TRAINING AND LOCAL GOVERNMENTS, CPN HAS OPENED 15 SCIENCE CLUBS ACROSS SERBIA SINCE 2016.

SCIENCE AT THE FAIR
EVERY YEAR AT THE INTERNATIONAL BOOK FAIR, THE CPN PRESENTS OVER 1000 NEW PUBLICATIONS AND RESEARCH ORGANIZATIONS FROM SERBIA.

DOCUMENTS
Documents related to the work of CPN: statute, reports, financial statements, rulebooks, public procurement plans, work programme, etc.

APPLICATIONS
Sign up for numerous events organized by CPN throughout the year, such as workshops for students, adults and pre-schoolers, or apply to a public call for funding for popular science projects.

STAFF
Our organization consists of five departments. Meet the staff of the Center for the Promotion of Science.

VISUAL IDENTITY
CPN emphasizes the quality and distinct design of its publications, programmes and other activities. Download the logo of the Center.

PHOTO
Browse the photo gallery for the highlights of events, panels, seminars and other activities organized by CPN.

VIDEO
Videos on CPN's YouTube channel include a selection of videos from panel discussions and other events, as well as promotional videos.