SCIENCE CLUB BELGRADE
Open to all
ABOUT THE SCIENCE CLUB
The CPN Science Club is a space where everyone interested in science and technology has an opportunity to meet, exchange experiences, discuss science topics and thus expand knowledge and perspectives. This is the venue for a wide variety of popular science events: debates, exhibitions, conferences, lectures, presentations, screenings, workshops, seminars, meetings and gatherings aimed at discussing science and technology topics. The club consists of a lecture hall (which is also a section for science workshops), a workshop section with tools and technology, and an informal corner for get-togethers and discussions. It is a space for students, scientists and engineers, parents and makers alike, for all science and technology enthusiasts.
Find out more at www.nk.cpn.rs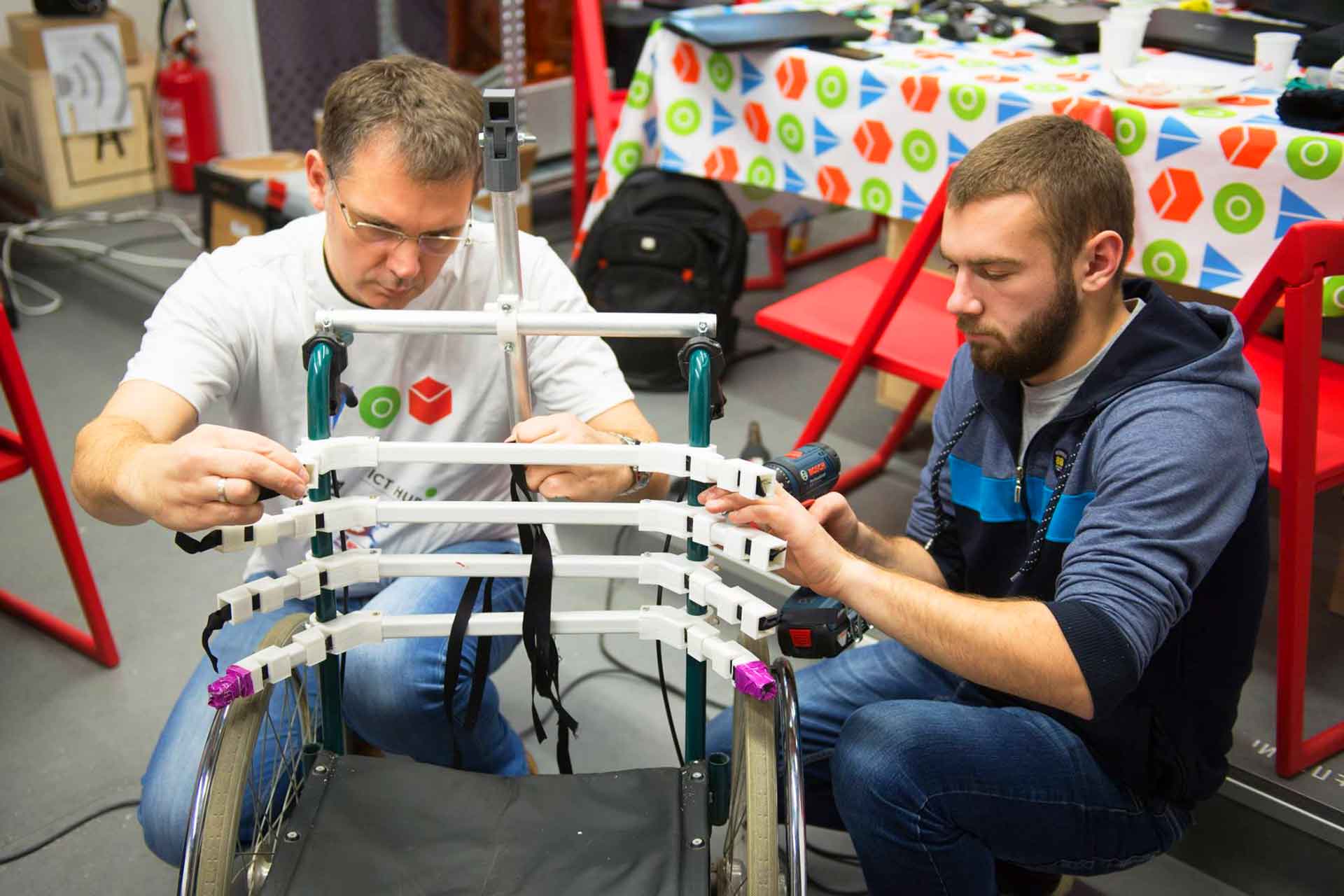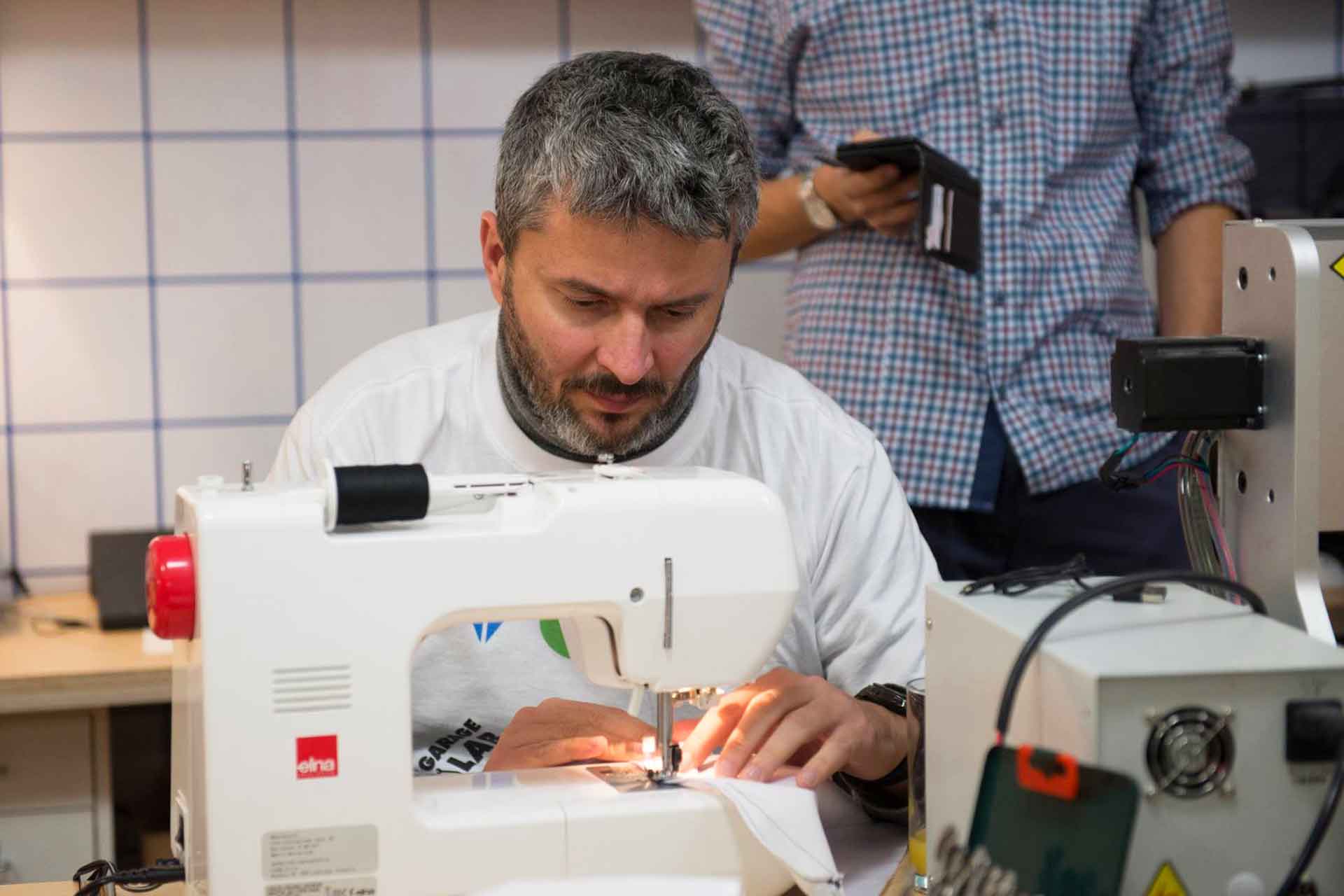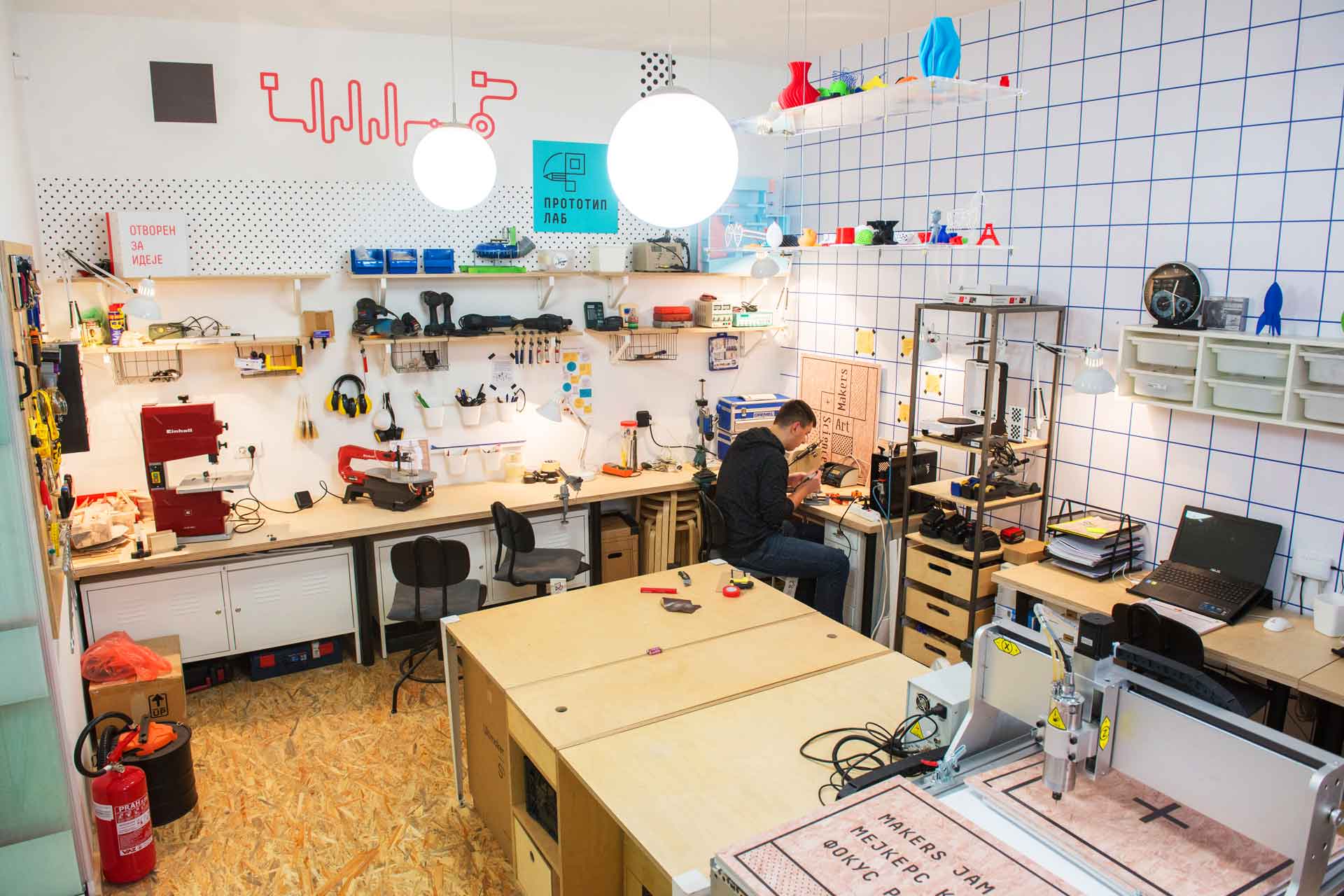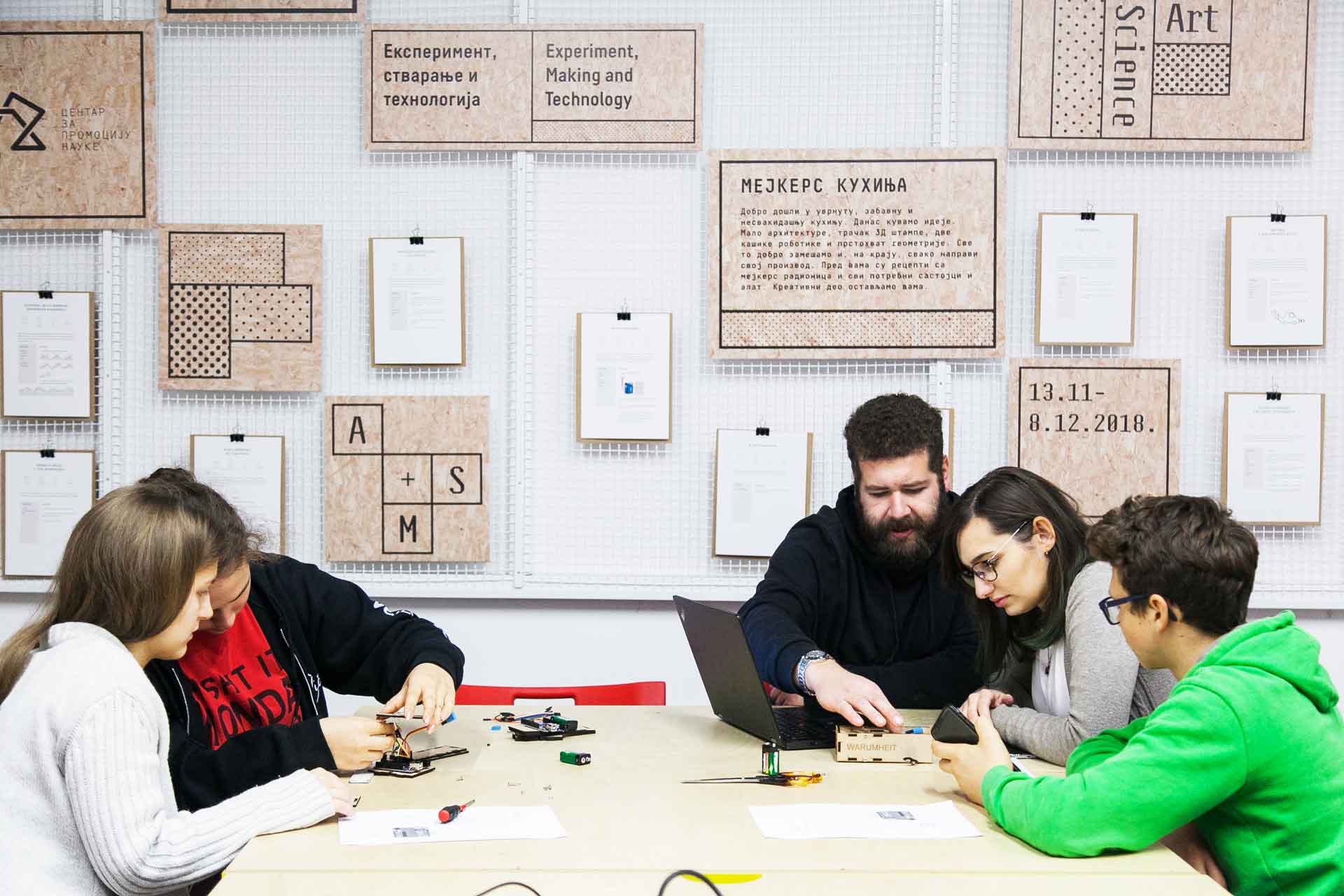 THE LOCATION
One of the main tasks of the club is to connect all those who are fond of science regardless of age, level of knowledge and area of interest. The club space can be used by scientific institutes, faculties, formal and informal associations dealing with science and science promotion.
The Science Club is located in the heart of Belgrade, making it accessible to everyone. It is equipped with state-of-the-art technology and sound system for the lecture programme; it has 50 seats or 30 workshop places for students. Since 2018, the Science Club has also been the home of Makerspace, a programme for all those who want to get involved in the makers community, create something, share their knowledge or gain new insights, and meet people with similar affinities.
The CPN's Science Club is located at 46 Kralja Petra Street.