SCIENCE TRUCK
Science on the Road
SCIENCE TRUCK
The CPN's Science Truck is a locally produced moving laboratory, classroom and exhibition space. It is designed to reach all parts of Serbia and bring science closer to citizens through the various programmes which take place in it.
In each of the cities visited by the CPN Science Truck, a multi-day programme is devised consisting of a variety of facilities aimed at students, organized groups, and all other interested citizens. The programme includes workshops and exhibitions throughout the day and lectures, science shows and science debates in the evenings.
Workstations and interactive exhibits are also integral parts of this mobile construction, which further encourage curiosity and interest in science. The CPN science truck is equipped with power sockets, water and internet connections, and it features audio-visual presentation equipment and live TV transmission equipment. cpn.rs/naucni-kamion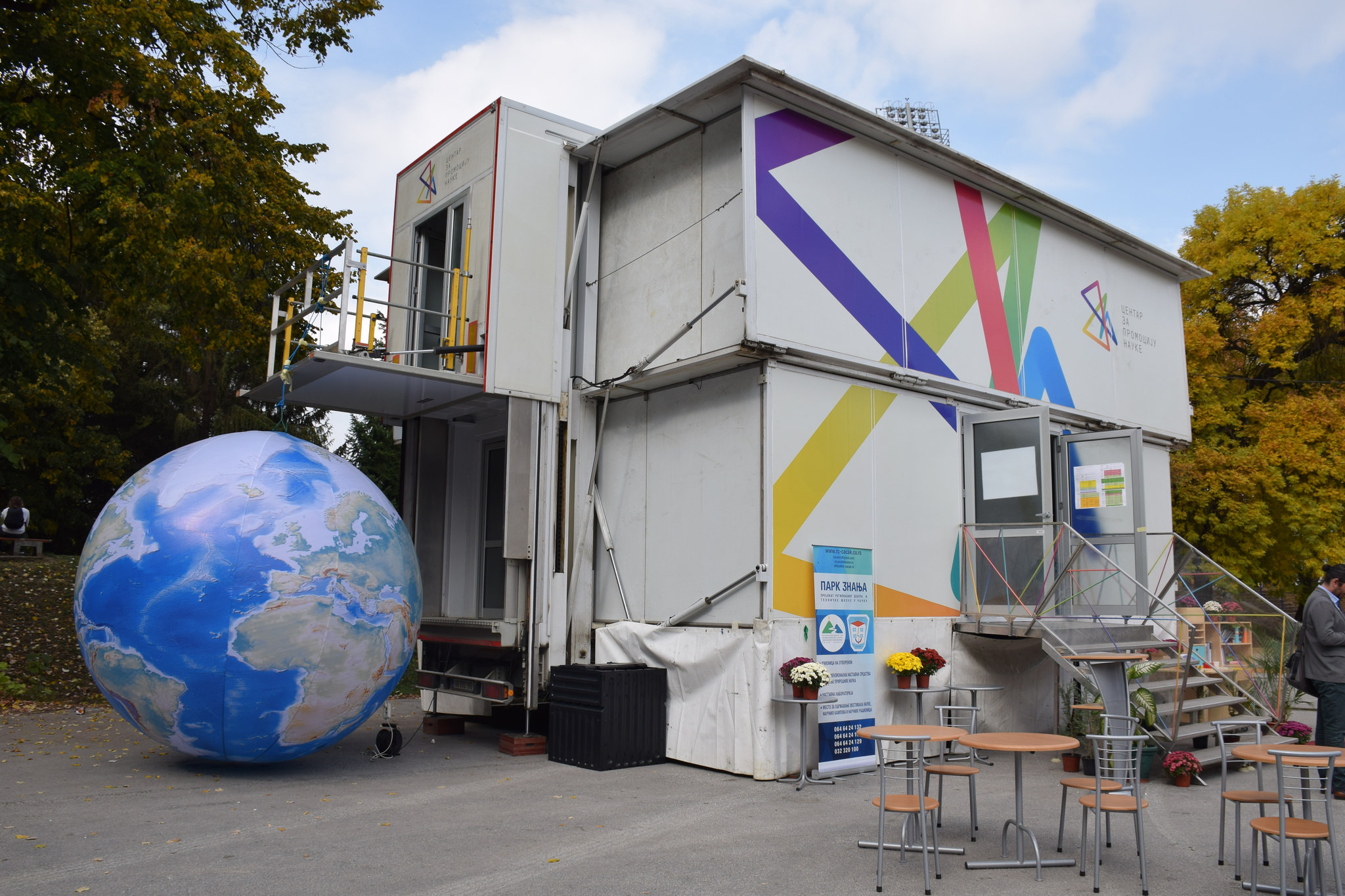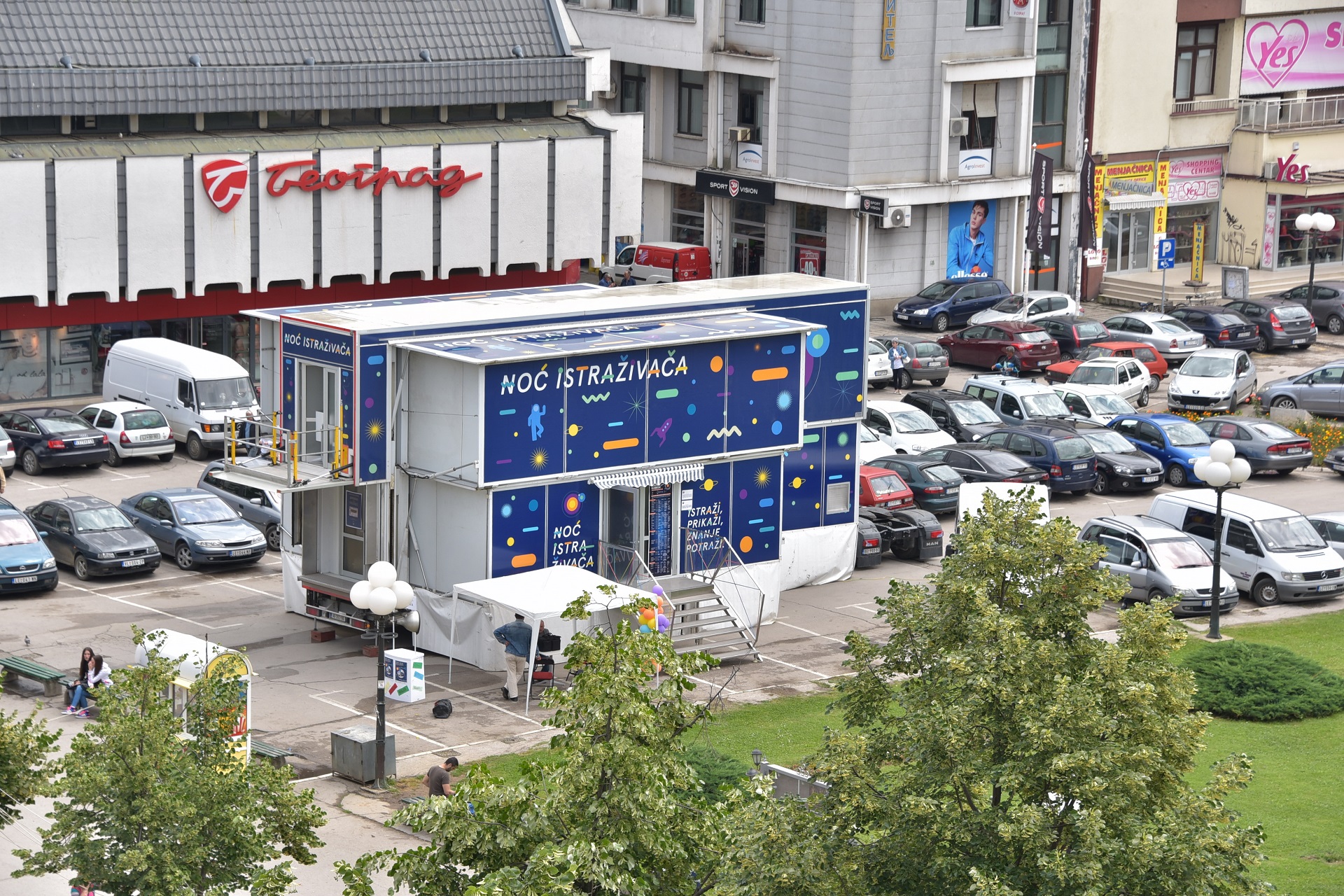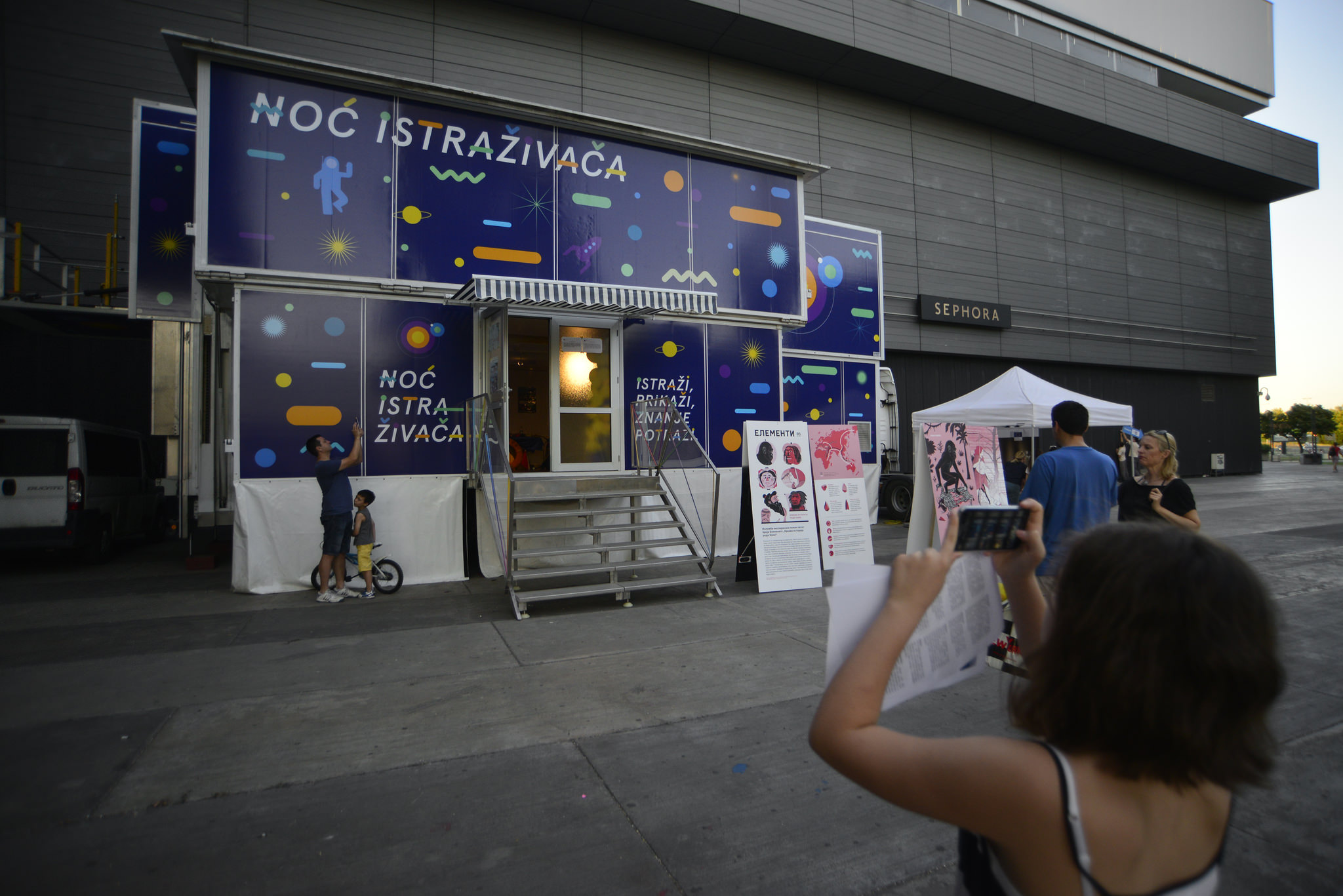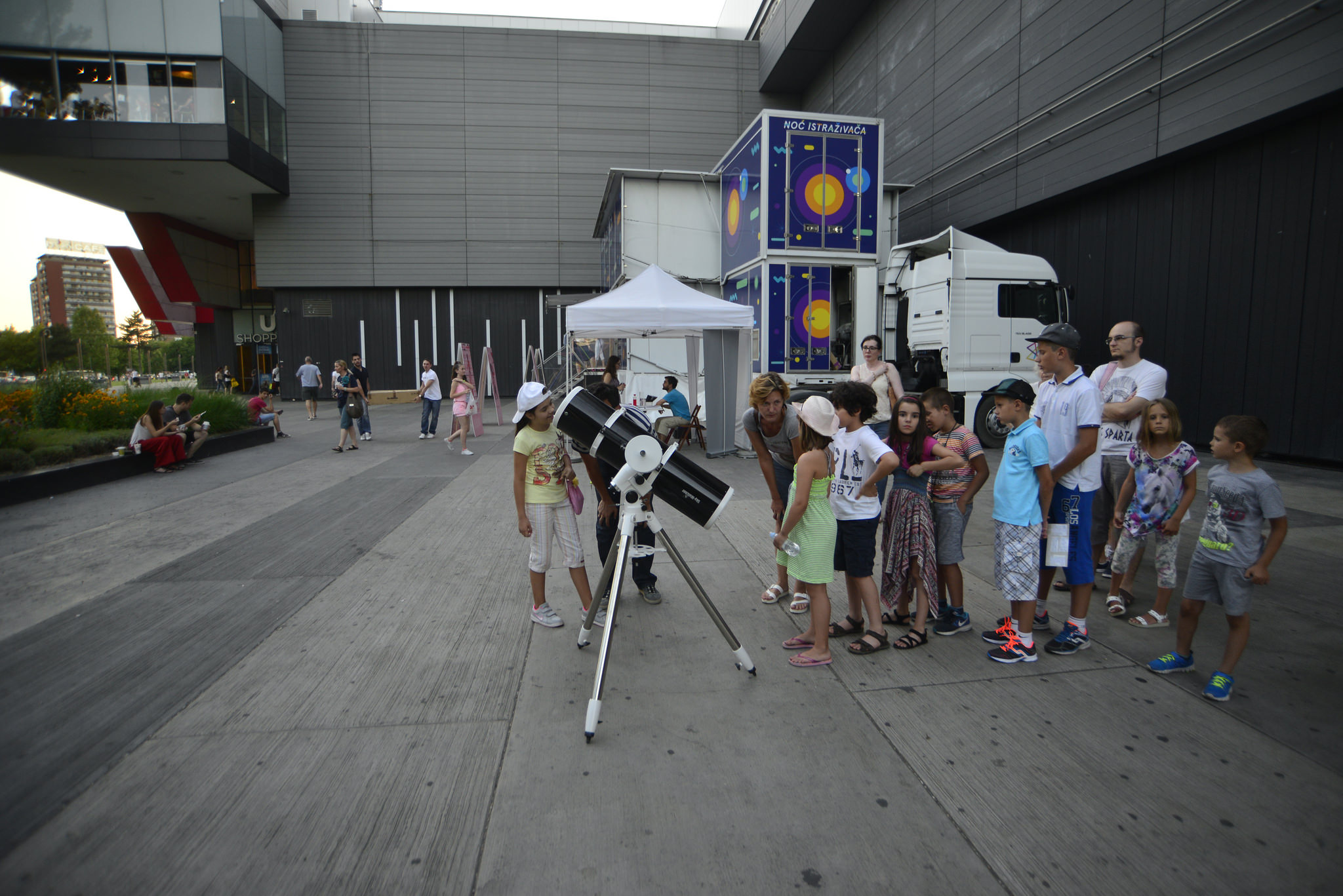 MOVING INFRASTRUCTURE
The truck first hit the streets in summer 2015. During the summer it hosted a children's science camp on the banks of the Sava river in Belgrade. A perfect blend of nature and technology, the nature camp hosted over 250 children in daily activities over two weeks. Since then, the science truck has hosted two more science camps, travelled during Science Day, and has been an integral part of the Researchers' Night programme throughout Serbia.
Thanks to the CPN Science Truck, a mobile infrastructure for science promotion, the science culture science is reaching all corners of Serbia. This accomplishes the main mission of the Center for the Promotion of Science – to make knowledge in the 21st century accessible to all Serbian citizens.