SPECIAL EDITIONS
Experimental Formats
DOCTORATES IN PROSE
Any researcher would say that a doctorate is intended primarily for the mentor, the committee, and the home institution. For a scientific institution, a doctorate is a "rite of passage", which symbolically indicates that the candidate is ready for a scientific career. From the perspective of ordinary citizens, a researcher is someone who could and should provide fresh and credible answers to many questions of public concern. Doctorates in prose represent socially engaged science. This unusual experiment in science communication involved two authors from the Center for the Promotion of Science, 11 illustrators from five countries and 11 researchers who have defended their doctoral theses in Serbia in the last five years. The book consists of eleven essays inspired by doctoral dissertation topics in exciting, contemporary scientific fields, such as physics of complex systems, evolution of morality, reading literacy, typography, computer diagnostics, etc.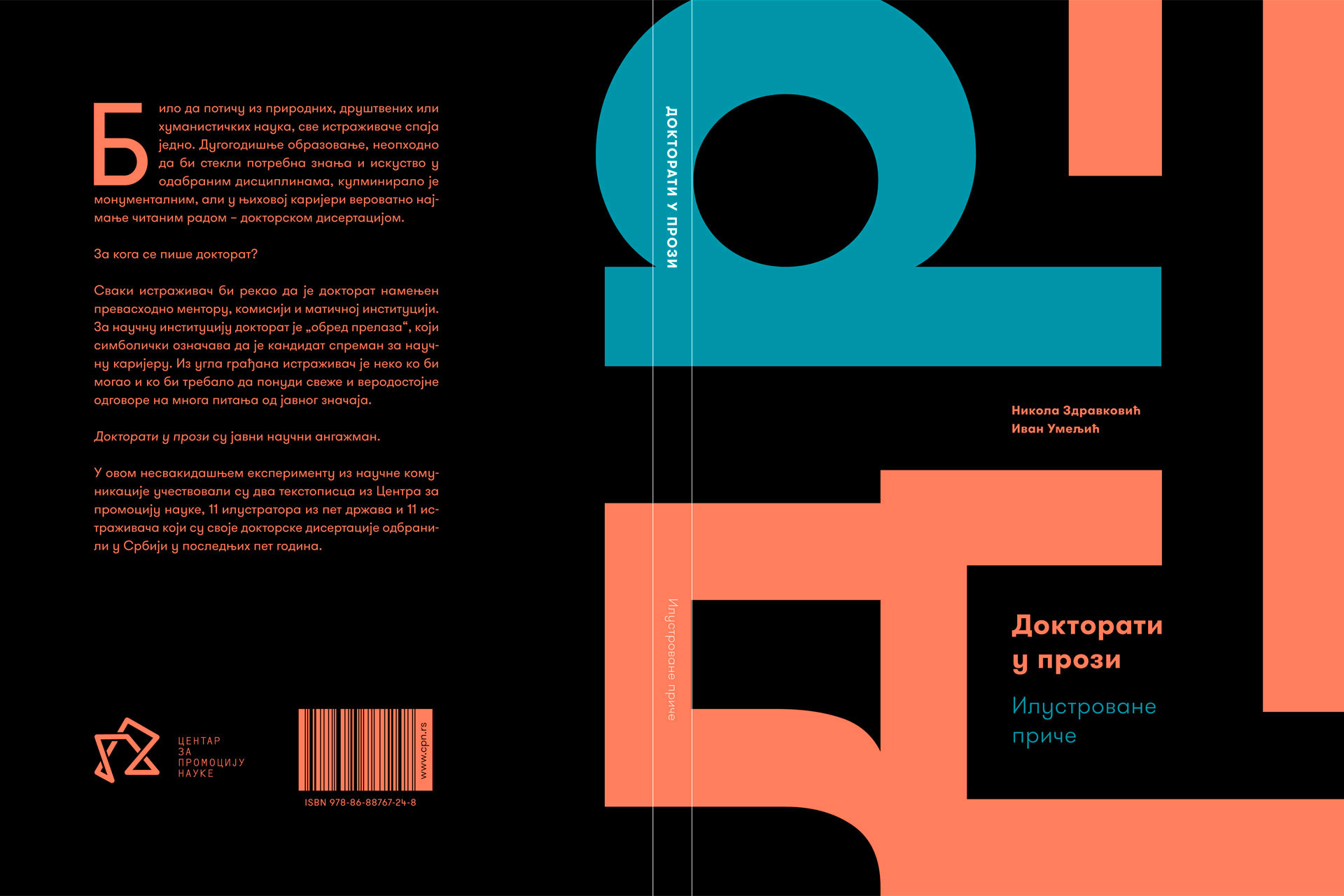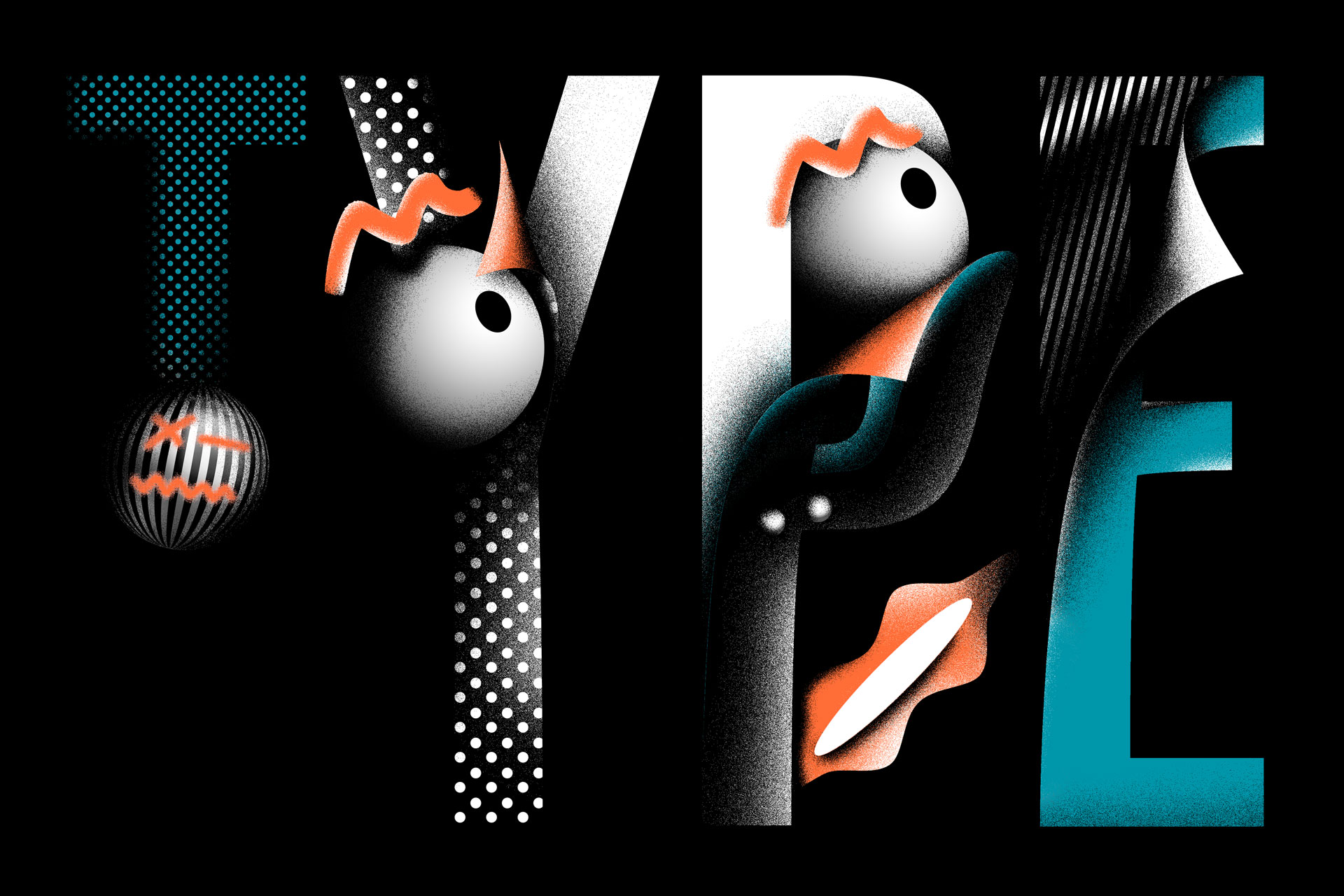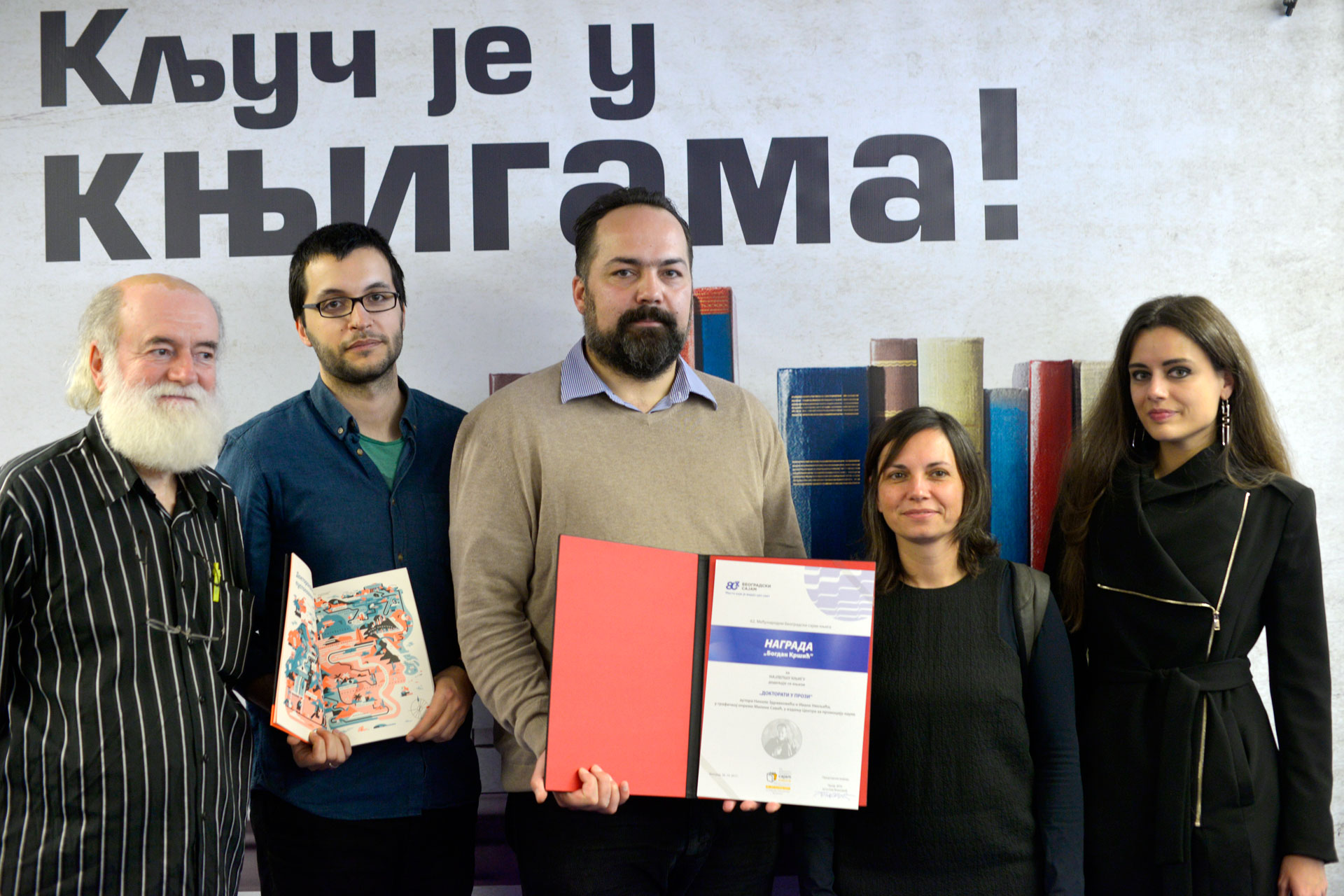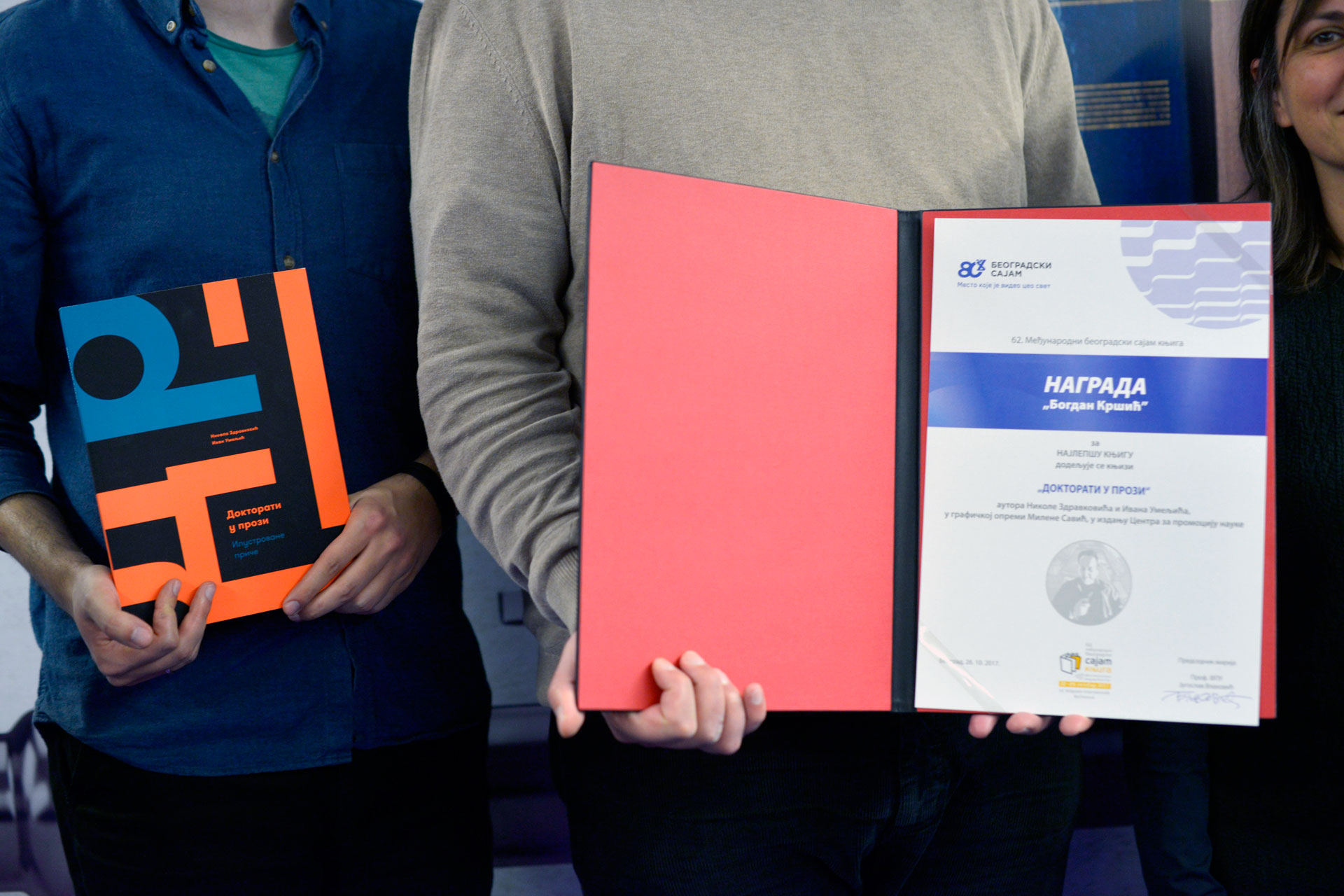 THE AWARD
At the 62nd International Book Fair in Belgrade, the book Doctorates in Prose: Illustrated Stories by Nikola Zdravković and Ivan Umeljić, cover design and layout by Milena Savić, received the prestigious Bodan Kršić Award for the most beautiful book. This is how the members of the jury, professors of the Faculty of Applied Arts, Jugoslav Vlahović, Tijana Kojić and Olivera Batajić Sretenović, explained their decision: "Effective typographic approach to illustration on the cover creates an interesting interplay between the abstract and readable, and the choice of tactile material helps build a special relationship to the book… Several illustrators contributed to this book, which is not noticeable at first glance, although their expression is diverse and authentic. Their work holds the book together in a solid stylistic form and does not interfere with its flow… We believe this compelling graphic treatment contributed to an even more interesting experience of the unusually conceived topic of this book."
UNFLATTENING
Written and drawn entirely in the form of a comic book, Unflattening is an experiment in the field of visual thinking. Nick Sousanis challenges conventional forms of academic discourse to bring to the reader an incredible work of graphic art and a serious examination of how people structure knowledge. Through graphic innovations and restless shape-shifting, Unflattening seeks to counter the kind of narrow, rigid thinking that Sousanis calls "flatness." Like the two-dimensional inhabitants of Flatland in the novella by Edwin A. Abbott cannot comprehend the term "up", Sousanis says that we usually cannot see beyond the limits of our current mental frame. Bringing together words and images to create new forms of knowledge, Unflattening teaches us how to approach the ways of understanding beyond what we normally comprehend.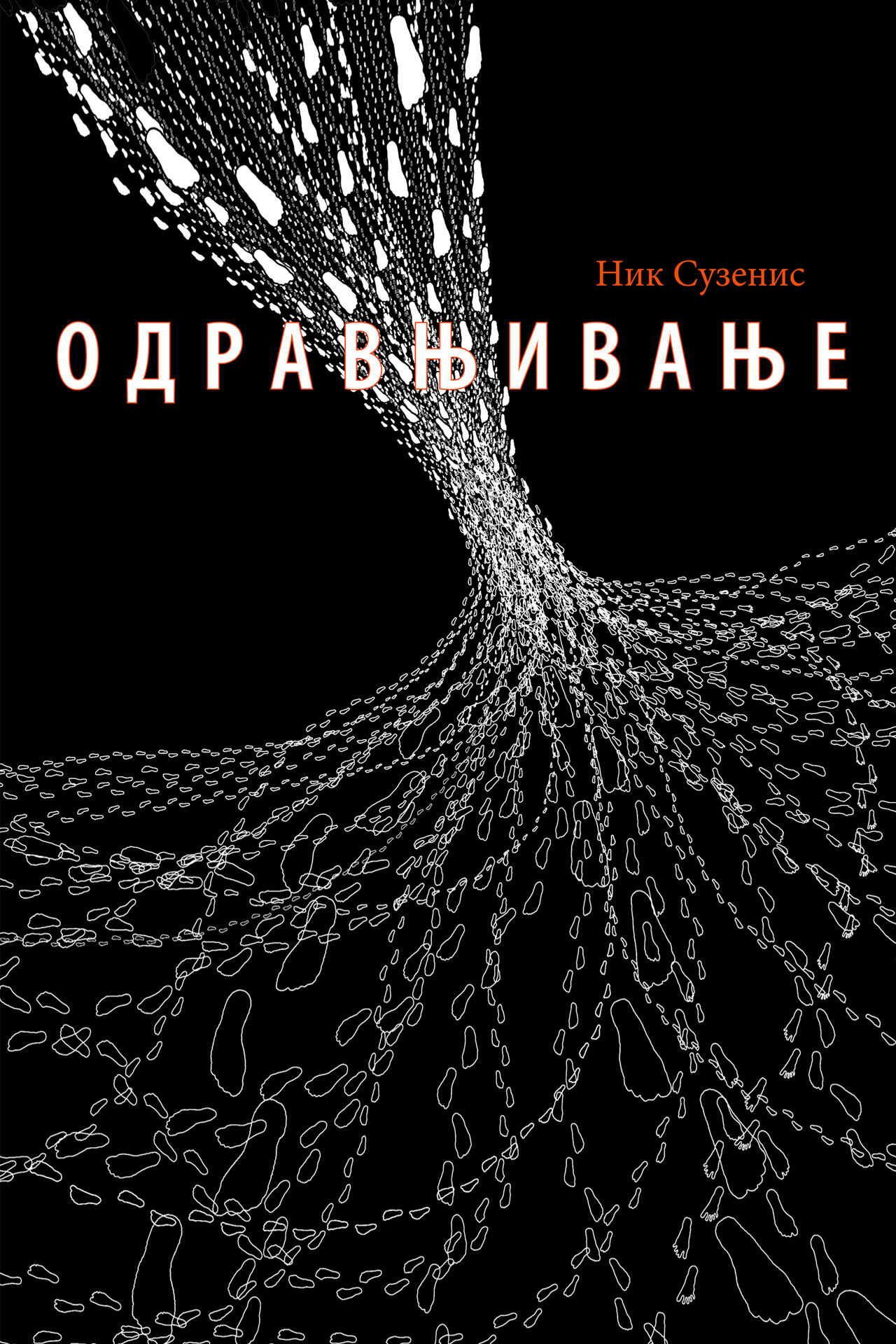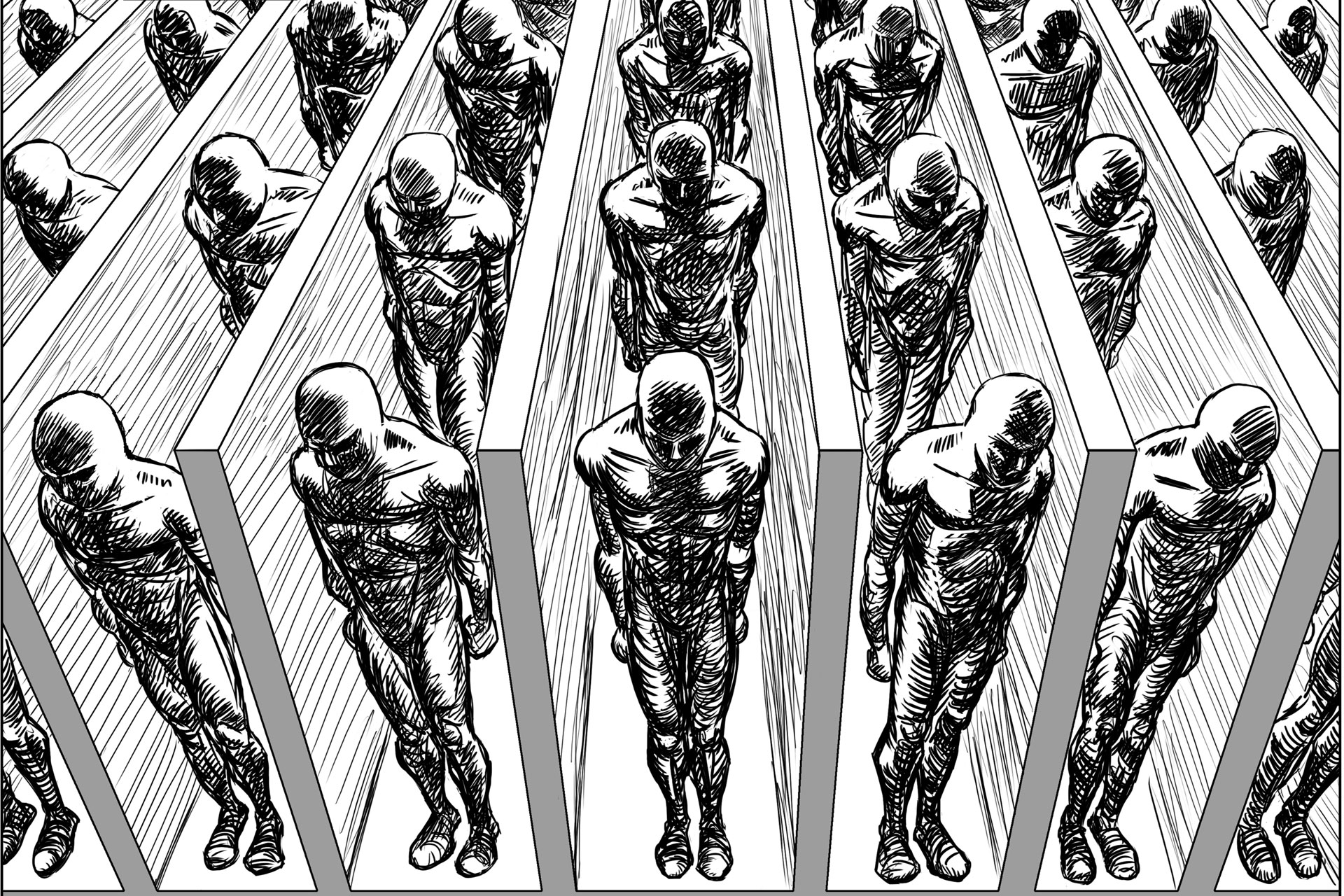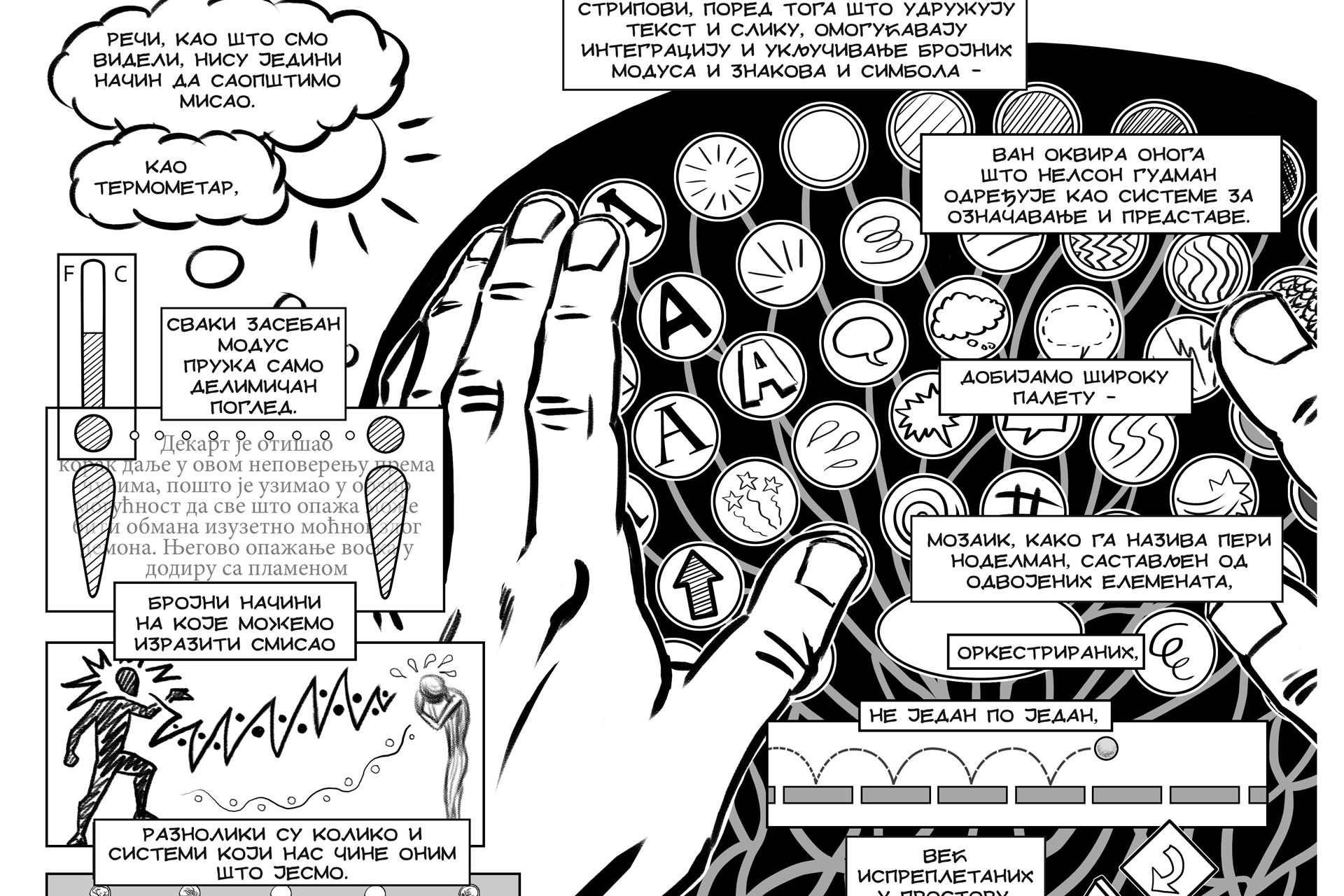 REVIEWS
"Nick Sousanis's Unflattening is a complex, beautiful, delirious meditation on just about everything under the sun; a unique and bracing read." (Scott McCloud, author of Understanding Comics and Making Comics)
"It is a book that is dense with the syntheses of ideas, nimble, far-reaching and impossible to summarize. It liberates itself from the standard layout of panels within frames, teaching the eye and mind to read the unfailingly intelligent black-and-white artwork in unconventional and new ways. Unflattening deserves a place as a compulsory textbook in schools." (Neel Mukherjee, New Statesman)
"Written with remarkable clarity and insight, its sometimes-haunting, sometimes-breath-taking illustrations prove the book's arguments about how visual information can shape our understanding… Essential reading for anyone seeking to create, critique, or consider the visual narrative form." (Publishers Weekly)