ELEMENTI
A Popular Science Magazine
ELEMENTI
Elementi is a national illustrated magazine for the promotion of science. Since June 2015, we have been introducing latest scientific developments both worldwide and locally to our readers. Whether it is astronomy, biology, philosophy, mathematics, physics, art, politics or economics, on our 96 pages you can find original stories told from different angles. For example, in Elementi you will read about personal adventures of an astrophysicist who is searching for black holes and distant galaxies, but also about medieval robots, the transmission of bacteria in the kitchen, or about the long hidden and incredibly intertwined paths of science and slavery… Fresh science news on the cover of Elementi – the launch of an initiative to declare a new age in the history of Earth (Anthropocene), or the decision to change the way we define four basic units of measurement for the first time since 1875.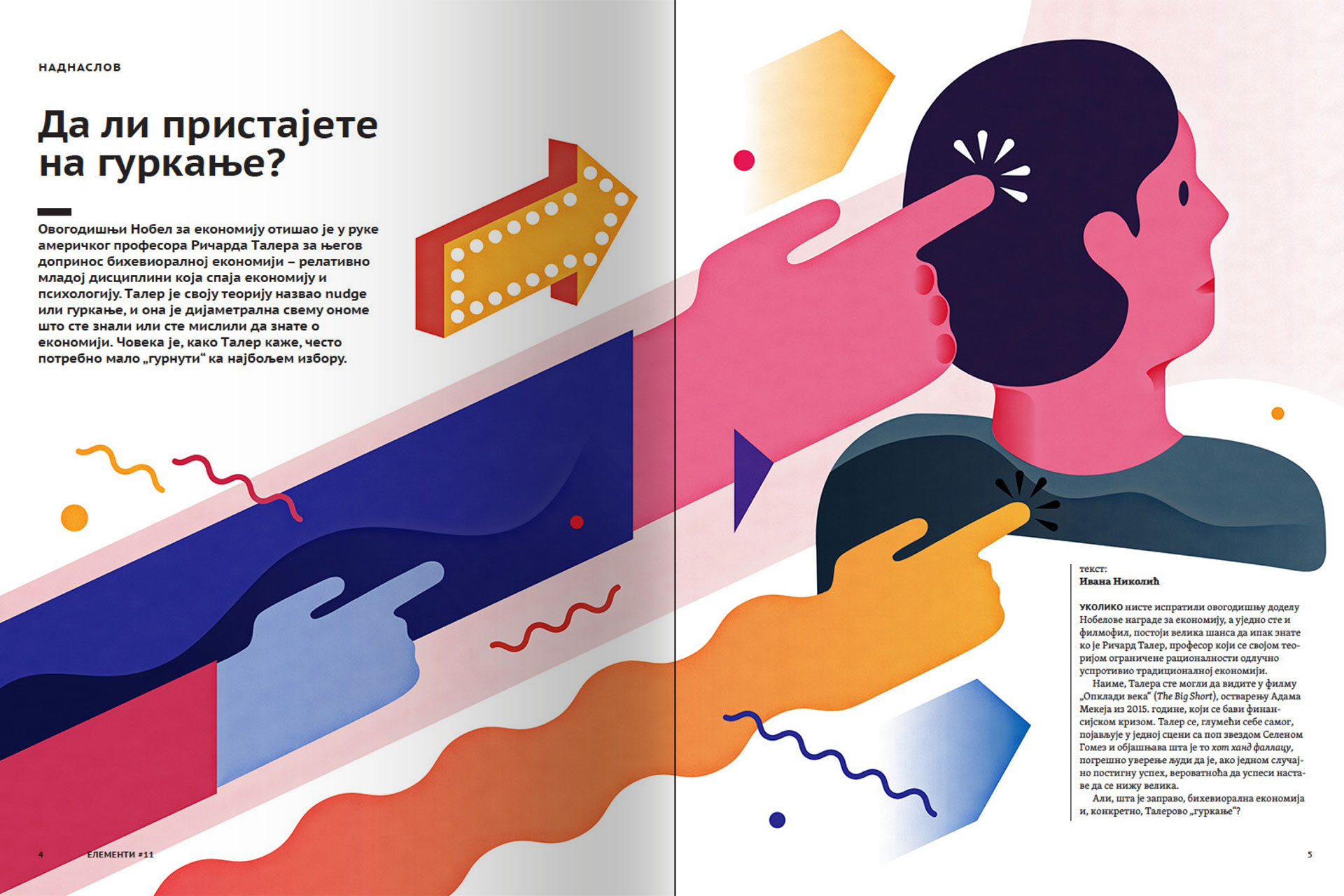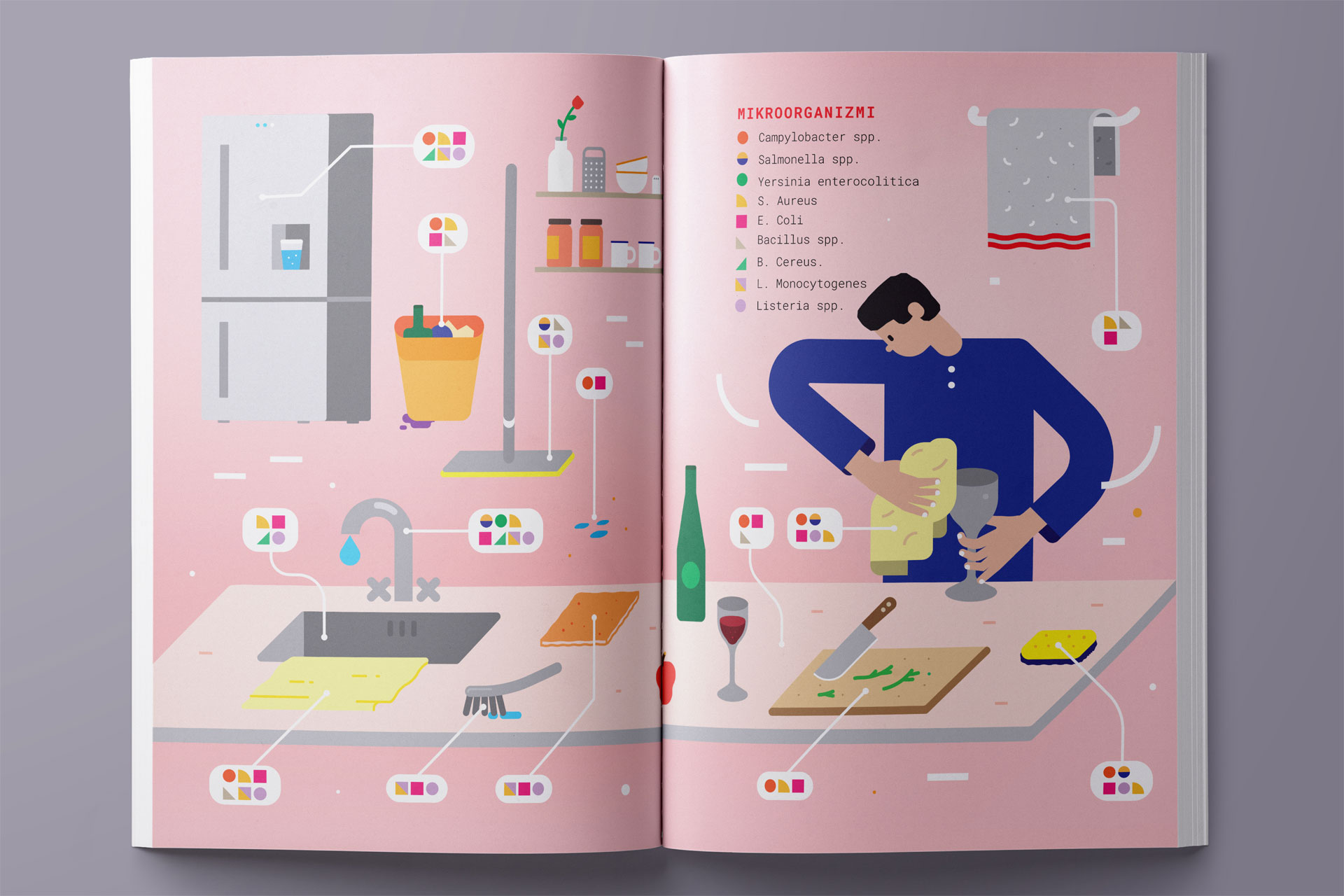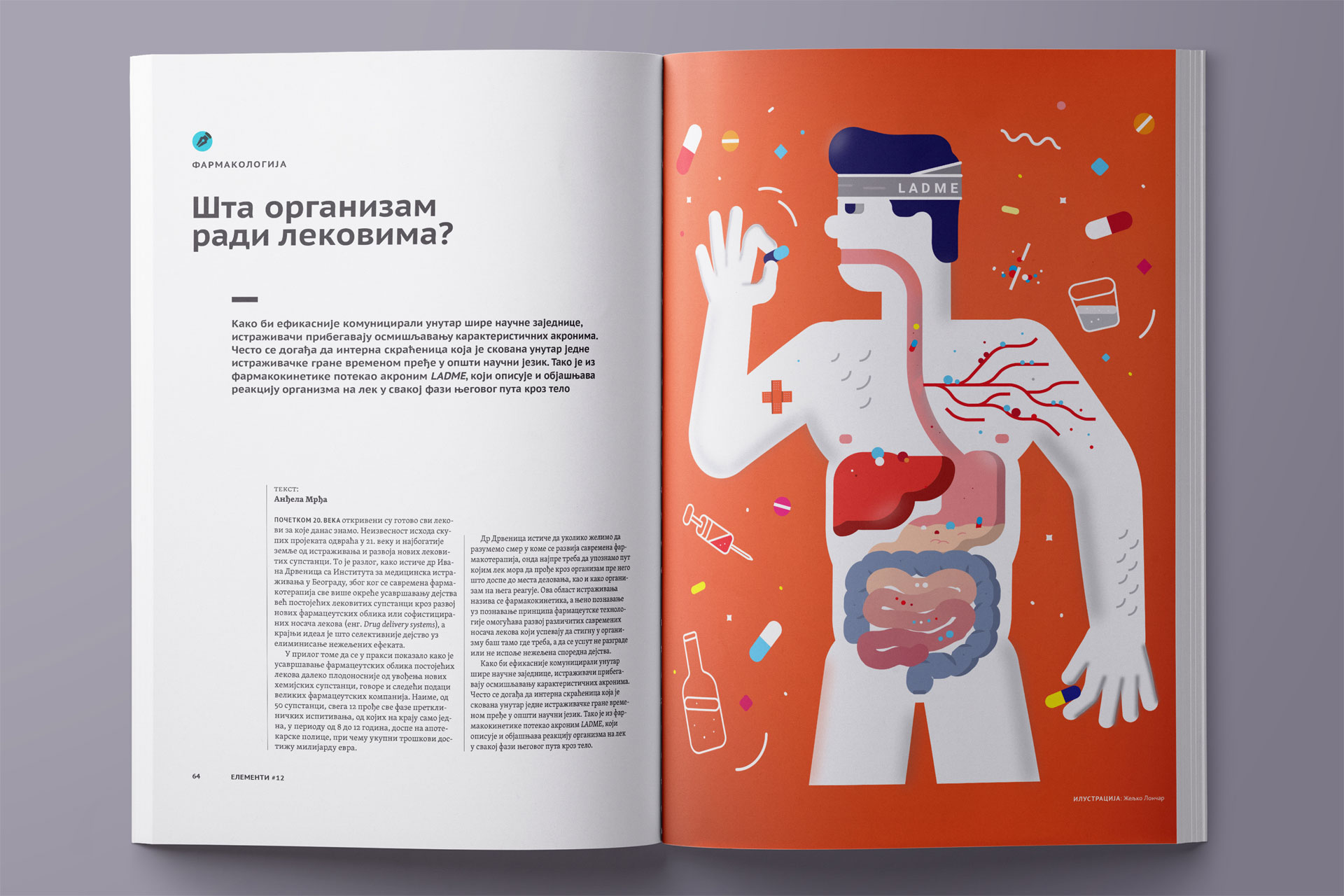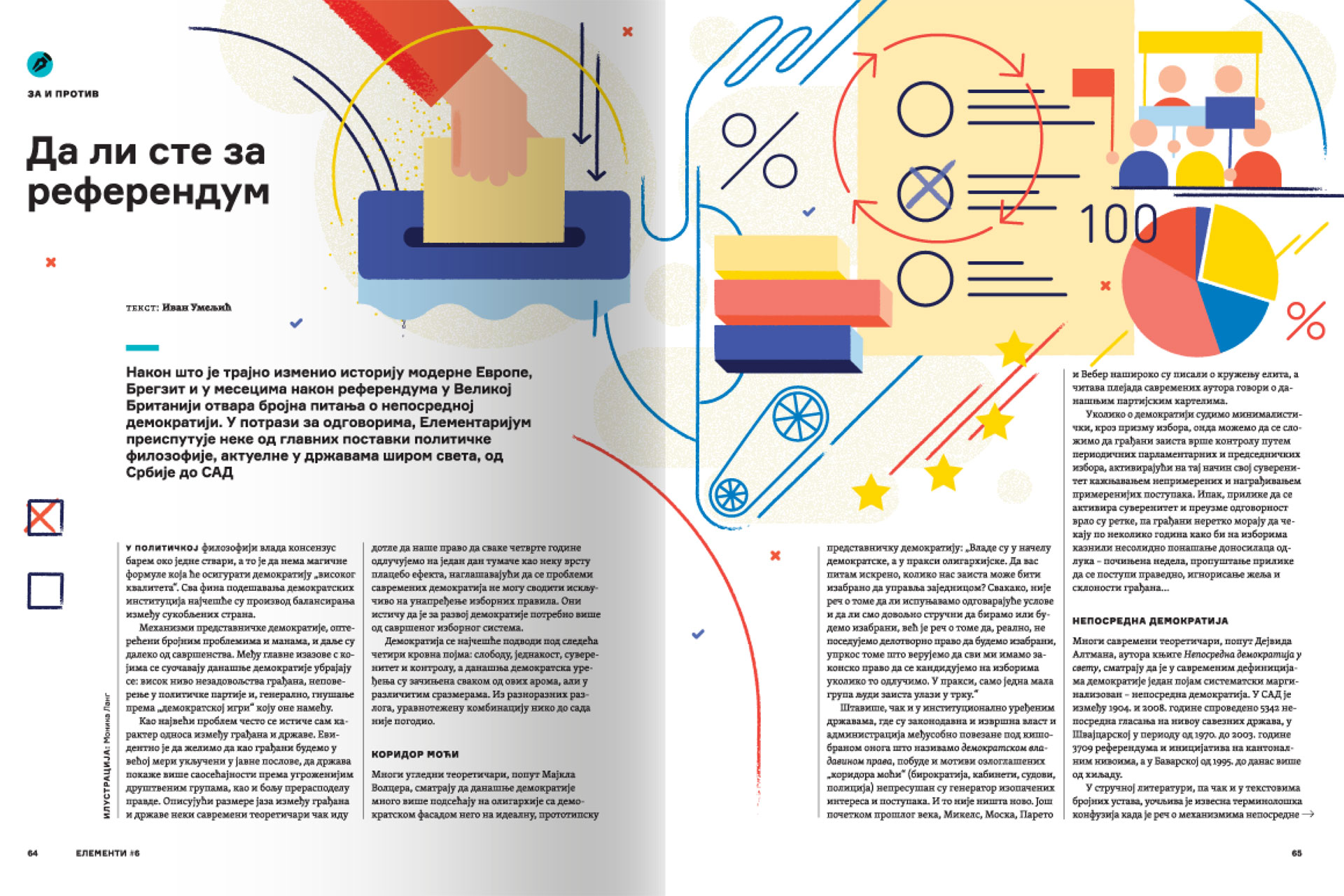 TOPICS
Then there is the (often a long) topic, the main story of the issue, told through several perspectives. The topic can be anything – fake news, the screen society we live in, the evolution of the human conception of art, or truth and delusion about conspiracy theories. In each issue Elementi also bring interviews with prominent local and foreign researchers, science communicators, artists who find inspiration in different scientific disciplines, etc. We also have stories in pictures or in frames, and there you will find longer or shorter articles covering many fields: from medicine and hygiene, through evolution, music and literature to chemistry, food and empathy. For all comic book lovers, there are articles in which stories about popular heroes are intertwined, as well as more serious topics such as depictions of authentic psychiatric illnesses in comics, or how the children of war, in the absence of fathers, sought role models in comic book heroes.
AUTHORS AND ILLUSTRATORS
Last but not least – our magazine is illustrated by the most prominent graphic artists from Serbia and the region, and impressive illustrations are what makes our magazine stand out among other publications. It is therefore no surprise that our regular illustrator Monika Lang received an award for the best illustration in print and online media for the illustration on the cover of 13th issue of Elementi magazine. Our team is made up of both young and older, more experienced science journalists, writers, researchers, essayists and science promoters. Elementi can be purchased at a price of 290 dinars on almost all newsstands in the country, as well as at major bookstores and the CPN Science Club. The magazine is published four times a year.
Until the next story – keep reading!